Download
You can get the .apk file from the releases page.
Download and install it on your android device.
What we trying to solve?
Nowadays it is hard to find help for everyday tasks beyond your social circle. Jesta is trying to meet the need with creation of a cooperative community.
What is Jesta?
Jesta is a Social app where you can find people who are willing to take up your tasks (Jestas) for money and pleasure. Earn Cash and Diamonds exchange them for rewards.
Moving apartment and need help?
Feeling sick and need someone to bring you medications?
Want to take up some tasks and earn Cash?
Ask for a Jesta - post a job for people around you.

Post a Jesta for people around you.
Post an Image describing the situation
Add tags and search options for others.
Private Chat with your Jesta doers!

Do a Jesta - choose a task for you.

Find a task that suits you.
Search with tags and difficulty levels.
Private chat with the Poster, ask questions.
Earn cash.

Check your related Jestas Status

Monitor current status Pending,In Progress, Done
Approve/Decline users for your Jesta
Close Jestas on finish, claim rewards.
---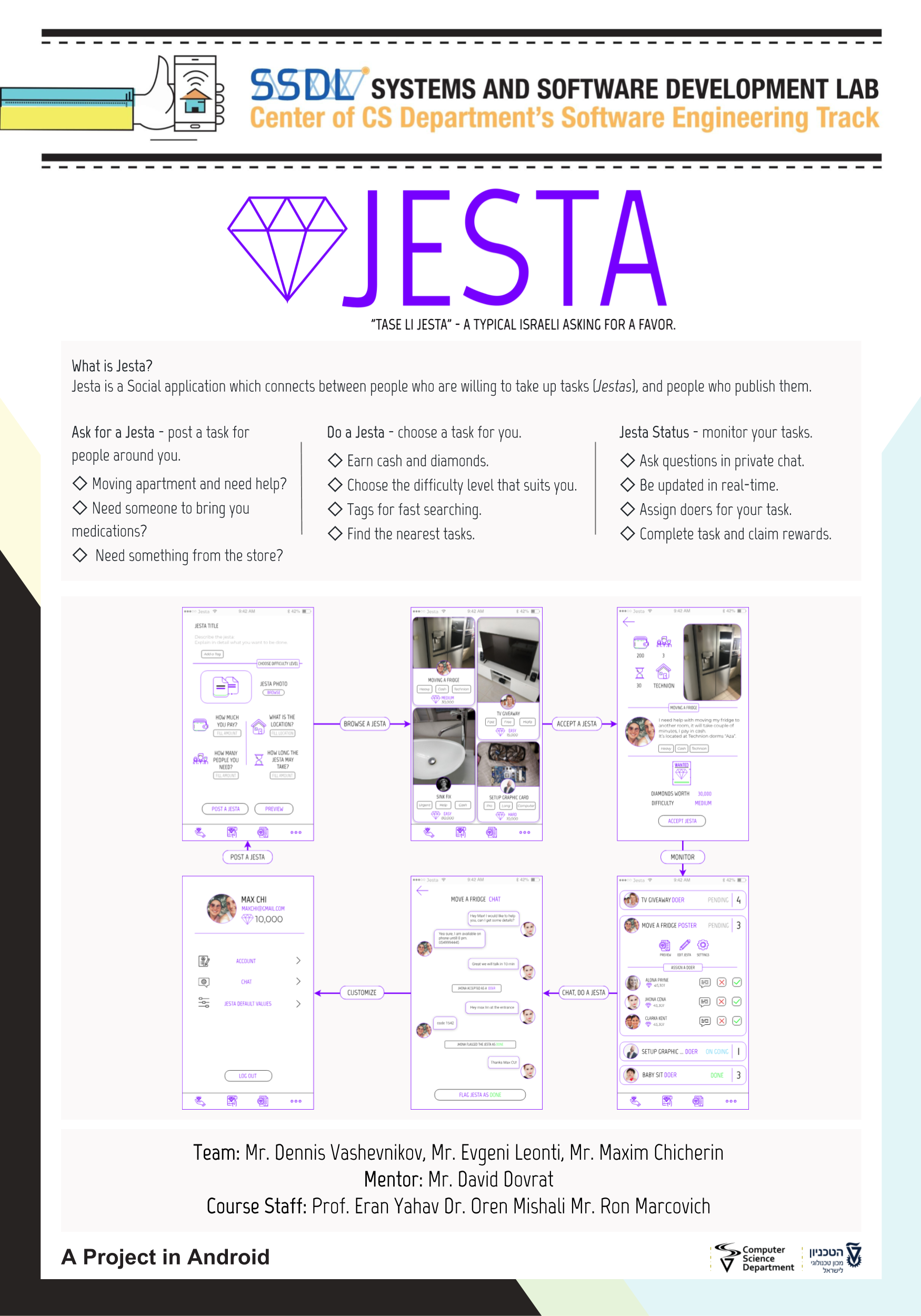 Resources
Contributors
Jenya Leonti, Dennis Vash, Max Chi